IDW 2015
The 48th Inorganic Discussion Weekend (IDW2015) will be hosted by the Royal Military College of Canada, Kingston, Ontario. For questions please contact the chair: Jennifer Scott (Jennifer.Scott@rmc.ca). Note: There seem to be browser compatibility issues with the homepage. If you get a blank page, please try another browser, such as IE.
IDW 2014
The 47th Inorganic Discussion Weekend will be held at the Université de Montréal from Friday November 14th through Sunday November 16th, 2014.
The Université de Montréal is one of four universities in Montreal, next to McGill University, Concordia University and UQAM. Together with its two affiliated schools, the École Polytechnique and the HEC Montréal, UdeM is with over 60,000 students the largest university in Quebec and the second largest in Canada. The Département de chimie consists of 36 regular faculty members, more than 240 undergraduate students, and approximately 200 graduate students.
The Inorganic Division at UdeM, together with the colleagues of the other Montreal universities, invites you to join us for the 47th Inorganic Discussion Weekend in Montreal.
The IDW 2014 is over. Please see the here for prize winners and photos.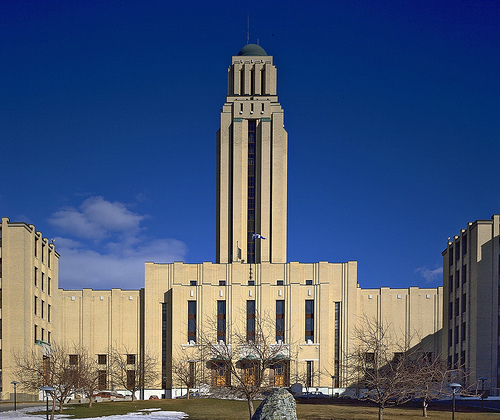 Organizing committee
F. Hein Schaper (chair, UdeM), Annie Castonguay (co-chair, INRS), Bruce Arndtsen (McGill), Garry Hanan (UdeM), Xavier Ottenwaelder (Concordia), Christian Reber (UdeM), Steen Schougaard (UQAM), Davit Zargarian (UdeM).